Mimi got us cups with the preparations for snowman soup. We had a fun time making it...Jery and I wanted to do it outside, but BayLea was insisting on it happening too soon and so we just heated water in the microwave and did it in the house. Some day we'll do it again and sit outside by the fire.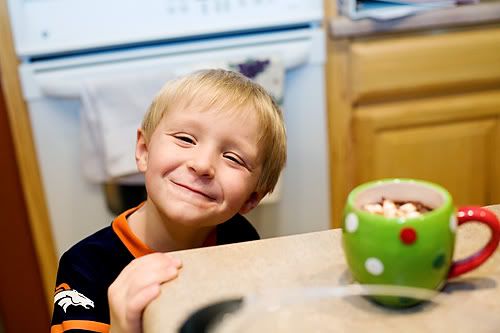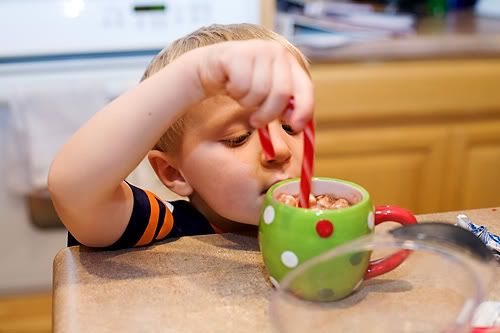 Aren't they just the CUTEST cups???? I love polka dots!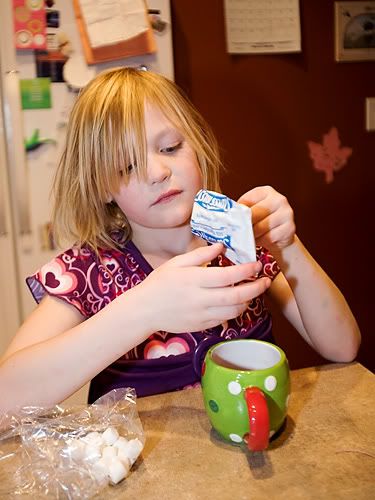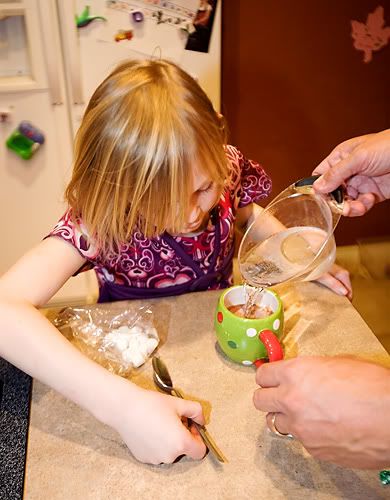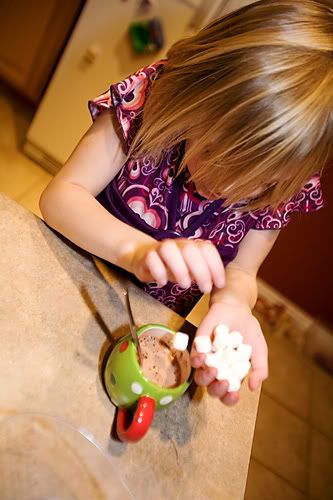 Cheers!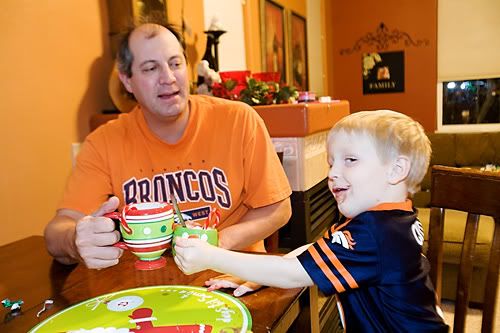 Cheers! And look at Breccan's face...big surprise, the kid is dealing with chocolate. He is incapable of eating anything chocolate without getting it on his face.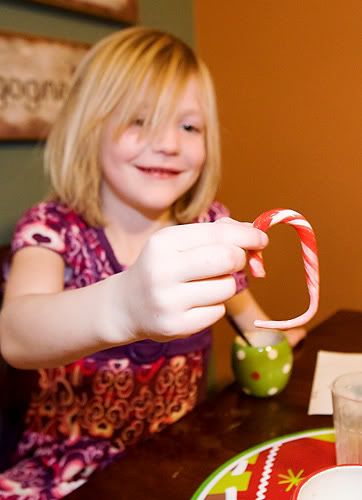 This was the candy cane I had in my cup...the hot water melted it into this shape. We thought that was hilarious!