Breccan had to make a bird mask for kindermusic. He helped a little but he wasn't too interested in actually doing it. He wanted to direct it.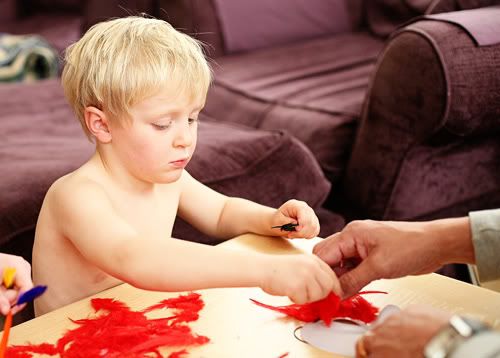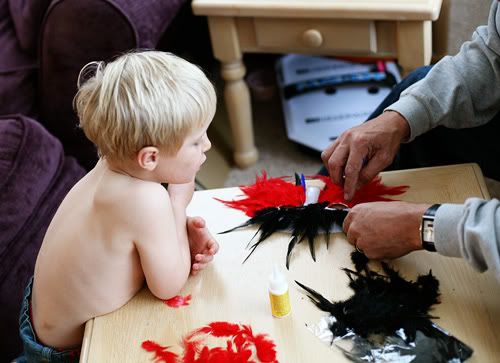 Some day I'll get one of him wearing it! And I have one of Miss Susan and her mask too.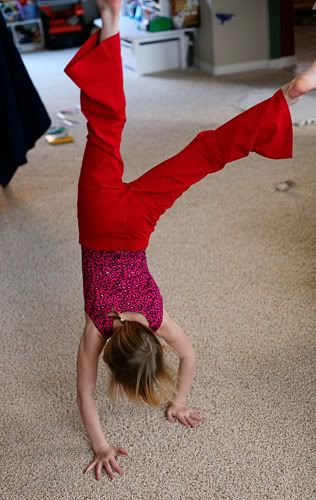 BayLea practicing her handstand for gymnastics.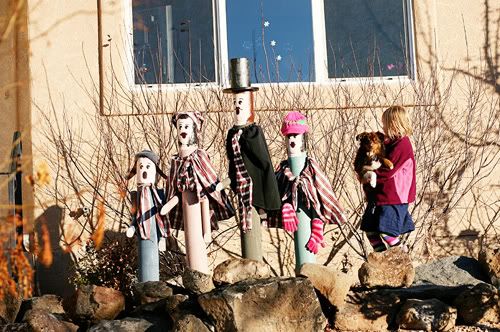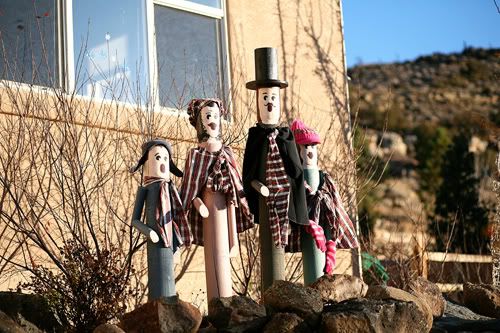 Our Christmas carolers.