The kids got to be on the Stepping Stones float for the parade this year. We had a really fun time. We were pretty warm while we were on the float. Afterwards, we watched part of the parade (not all because there was supposedly 150 floats...we were float 18). It got REALLY cold then though.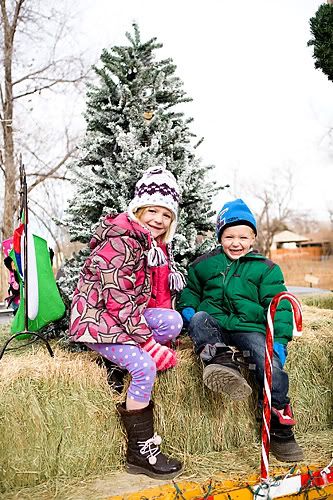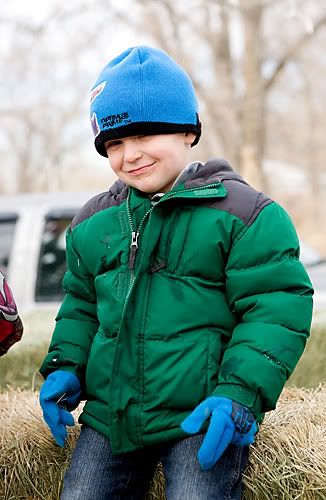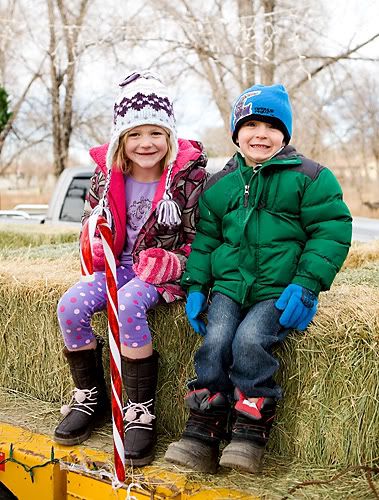 Our plan was to actually help a little putting the float together, but we had a lazy morning on Saturday and by the time we got there, they were done.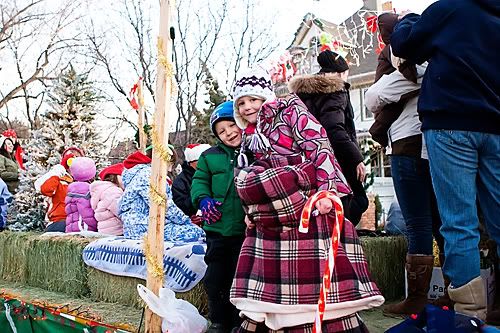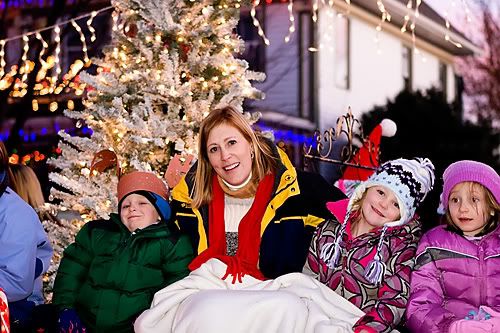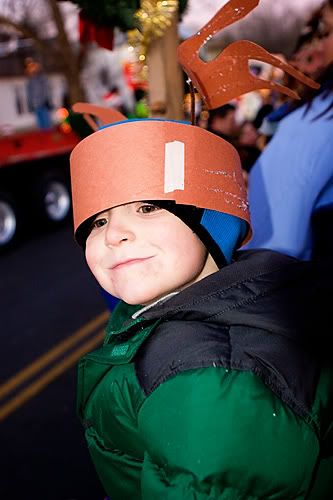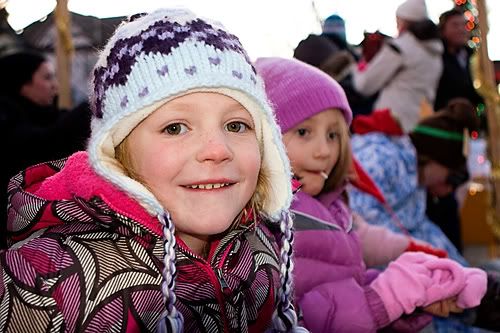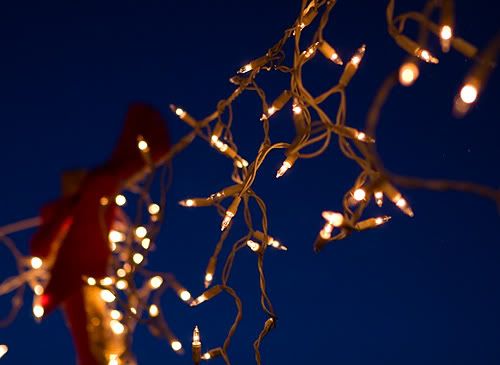 And here is Mimi and the kids watching some of the parade.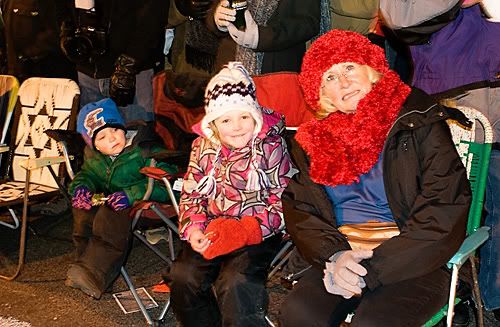 We didn't bring these chairs, but when we were trying to find a place for the kids to squeeze through to see the parade, a lady who was standing in the back of a truck, told us the chairs were theirs and we could use them. It was nice to sit!