There was a jam session at the Moose last night. My dad's friend, Bob Evers, has played music with dad for 40-some years. He is ill and so they had a jam to honor him and his music and contribution to the Moose. We had a nice time.
Dad playing.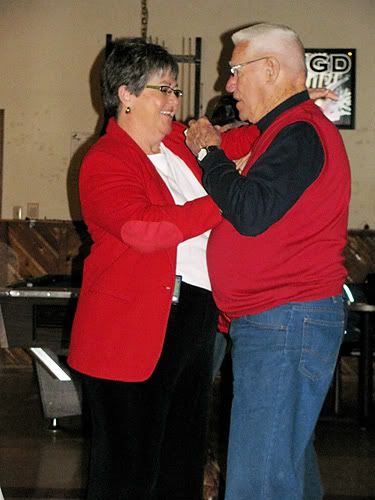 My grandpa and Laura dancing. They're so cute!
Dad welcoming Bob as he came in the door. You can see the emotion on his face.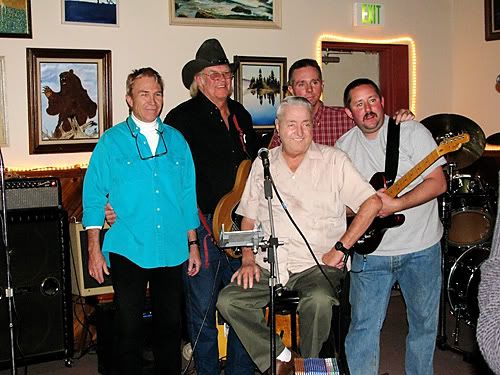 The band, Whiskey Jack.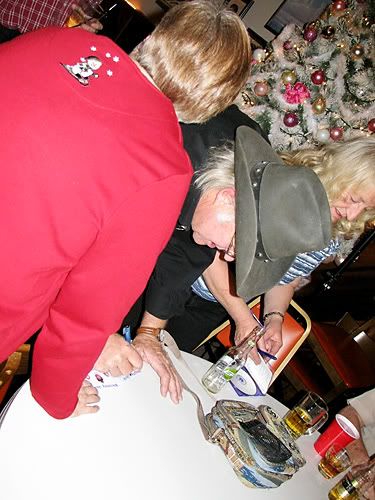 The five of them have made a cd which they are giving away. All of their pictures are on the cover and everyone was wanting them to sign them.
This is a great picture of Dad and Bob. I'm hoping dad has a picture of the two of them together back in the olden days...I would like to put it on here. The two of them played music Friday, Saturday, and Sundays at the Moose since the 60s. For many of those years there would be 400 people there (am I right, Dad?). During the late
60's and the 70's, the Moose was
THE
place to be to listen to good country.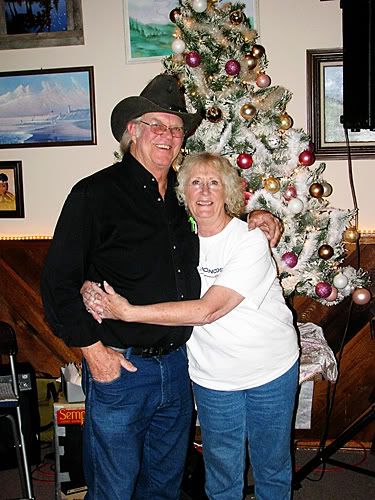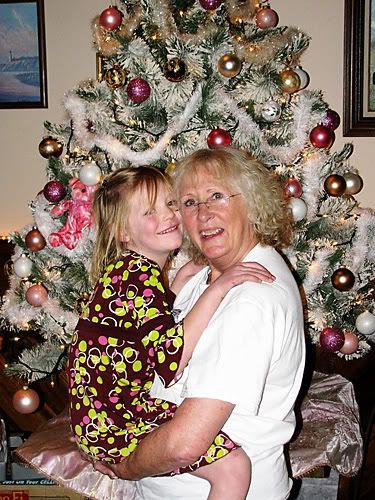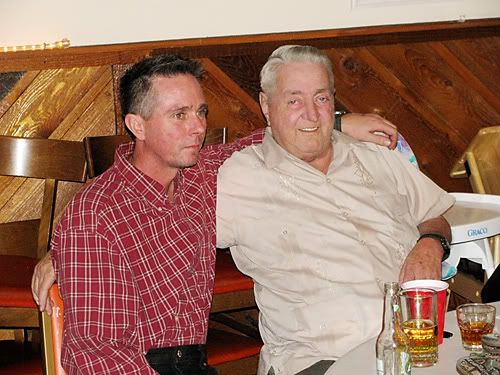 Bob and Randy.