These are the gifts we received from BayLea and Breccan that they made at school. Breccan decorated a candle holder. He was so enthralled with the gift when he brought it home that he snuck upstairs with it and unwrapped it. Then he tried to re-wrap it with typing paper. It didn't work too well. So I saw that one long before Christmas.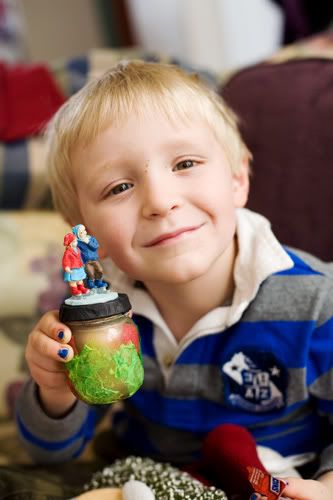 He decorated the jar and picked out the top.
From BayLea I got a bookmark with her cute little picture on it and the class made a recipe book. It was really cute. Mrs. Bergen asked the kids to tell them how to make something and she wrote down just what the kids said. Some were hilarious. BayLea's was cute...but you could tell she's helped me cook some...she knew quite a bit about the process of making cake.